PRIME JAPANEASE BLACK BEEF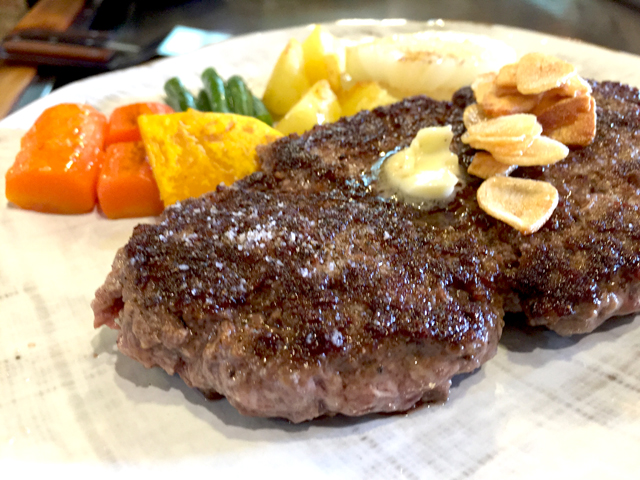 The steak house Hinoki, attention from its inception to the "Kumano beef 100% hamburger steak", in the eyes of the front of the iron plate, rare, medium, you will be burned to your liking of well-done and the customer. At the time of your visit is, certainly once, please relish the hamburger steak of sticking to.
GRILLED SEAFOOD WITH BUTTER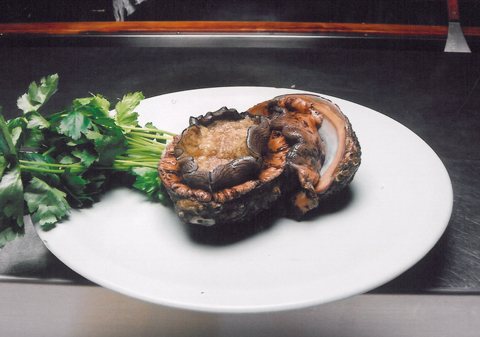 Sea of town, just because Nachi Katsuura, rich in seafood fresh "toretore" of sea, it exciting to an iron plate, the smell of butter will also whets the appetite! Come happiness of our finest of the sea along with the Kumano beef!
LUNCH MENU AM11:30〜PM2:00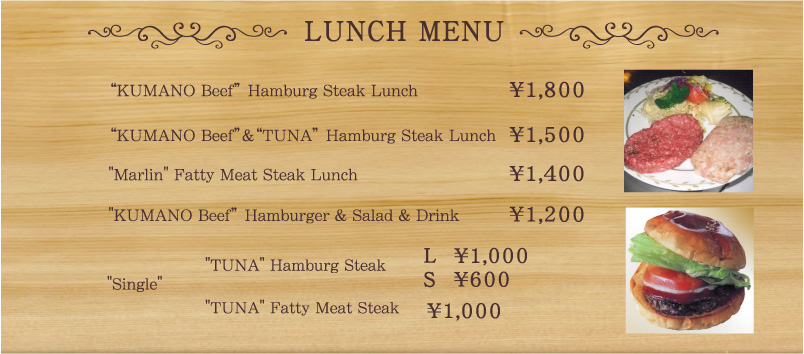 DINNER MENU PM17:00〜PM21:00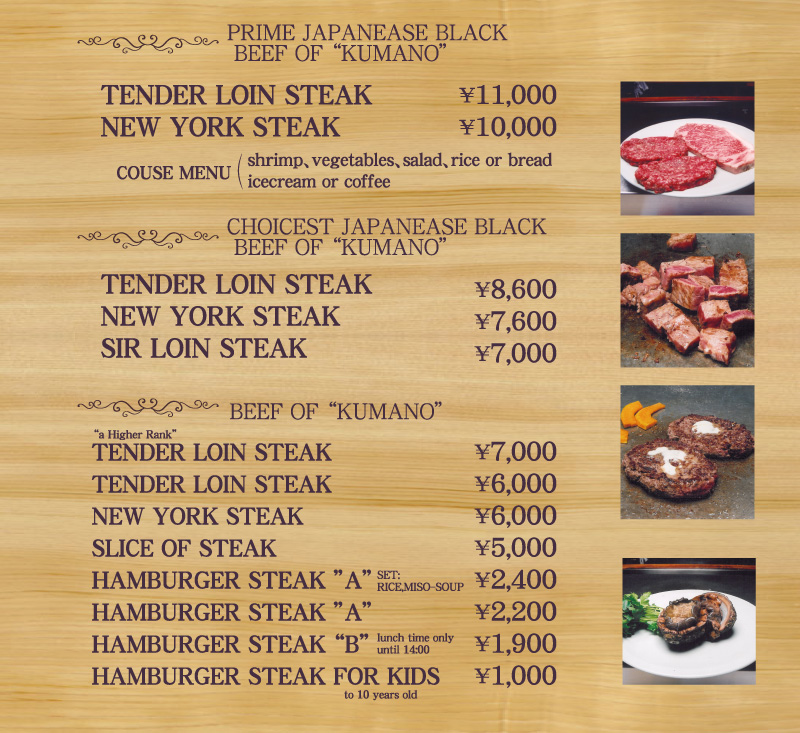 Lady's & Couple Course menu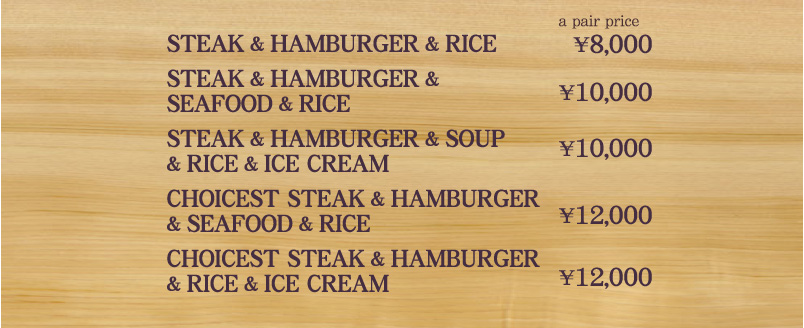 Take out & Other MENU

※掲載されている写真は実際のものとは異なる場合がございます。